About Us
We started this life changing journey in 2016. We left our jobs, sold everything we owned and rented our homes. We started in a 30' Airstream Serenity, transitioned to an Airstream Basecamp and now we are looking into either a sailing boat or a catamaran (I am voting for a catamaran). In between we have hiked almost 500 miles of the Appalachian Trail, worked and visited the entire eastern US and now we are taking a detour to help family. Our plans are to get back out onto the AT in May 2019. We love to try new things, see new things, do new things…….we might be having a mid-life adventure!!! See you on the road, on a trail, a kayak, in a boat or at the local bar!
Who is Don? That is a question for the ages. I am a father, an Eagle Scout and Retired from the military. After spending almost a third my life in the U.S. Air Force, a third as a student and a third in "Corporate America"; I learned that I need to experience life outside of four walls and away from conference calls and meetings. I met and married a wonderful lady who shared my desire to "see" our great country and the world and in 2016 we chucked our jobs and headed off. Living the simpler life of kayaking down a river, traveling in an Airstream, hiking about 500 miles of the Appalachian Trail and seeing "life" has instilled in me a, dare I say the word, "Wanderlust". Now is the time to plan the next great adventure… to find a way to sail and see the world. But first I better learn how to sail…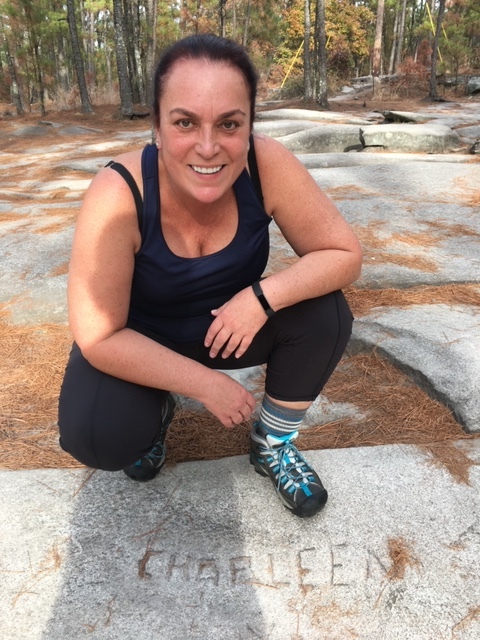 Past owner of an industrial service business. Tomboy most of my life. Love pockets in just about any piece of clothing. Taking the no-dye route on my hair with another year to go to be dye-free. Doing my best to transition to a more natural/organic life. Oh, and I love Bluegrass music. I enjoy listening to the birds with my morning tea and a good jazz bad while I am drinking my gin and tonic at night. Shout out to my parents for kicking my ass outdoors, but requiring a death threat to get me to come back in. I love to dance and giving big hugs. I volunteer, donate and stop to do the right thing – not perfect, but I do my best. Love my family, my friends and I try to be a good Methodist. Oh and counting the life insurance while the hubby learns to sail...;-)
The almighty tin can was not even on our radar when we started to look at RV's. We wanted an RV. Plain and simple. Then we found out how much they cost. Holly shit those things are expensive. Plus, they depreciate. Yikes!! We even tried to go back a few years in certain models to find they either needed too much work or they were not even our style/taste -yuck! On a whim, we said lets look at the Airstream. Wow, just wow. Everything we were looking for was in the Airstream, less the dishwasher and washer/dryer. We ended up in a used 2013 International Serenity 30′ from Colonial Airstream in Lakewood, NJ. We wanted the extra length and called it "the no kill zone". Anyone married gets that one on so many levels. It came with all the awnings and solar (score) to boot! We were in love. Then we had t find a truck to pull "Alice" with. Holly shit trucks are expensive and there are so many options to choose from. We really wanted diesel, but our wallet said gas. Damn wallet. We ended up with a 2009 Ford F250 gas and we named him Lucky. Mmmmmm should we be saying Lucky Alice? A story for another day…….