Clothing Storage In An Airstream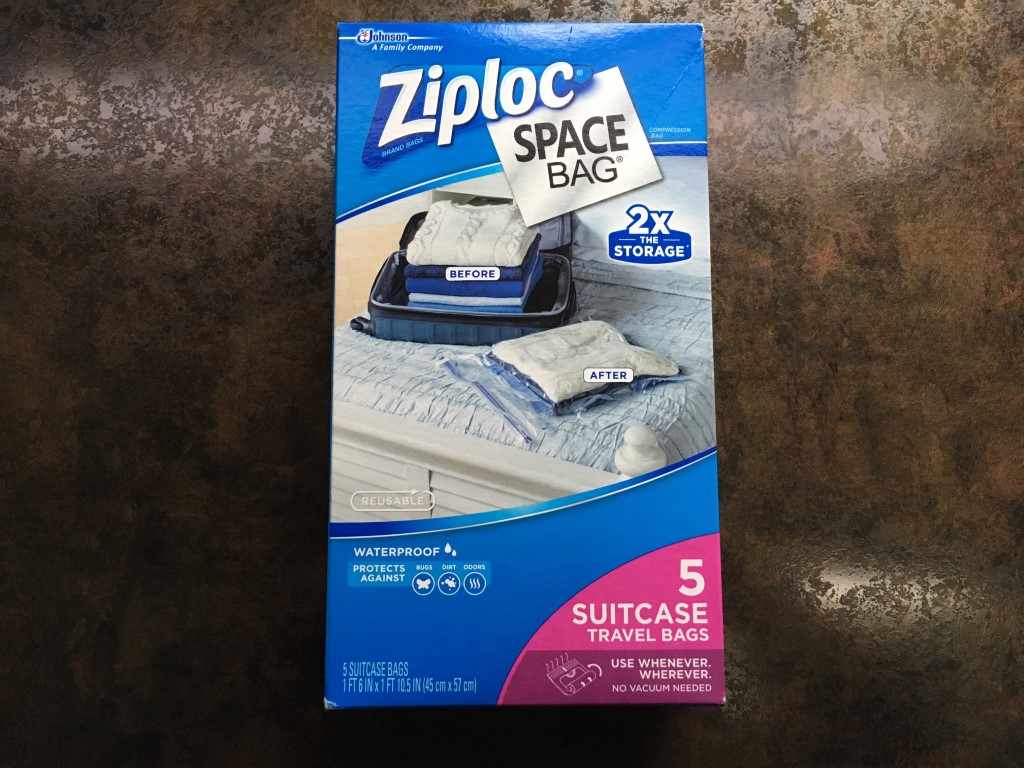 Clothing Storage in an Airstream...
In our Airstream Serenity 30W we had storage under the L shaped couch/bench that I never had any idea of what to do with. I am not a big fan of going through five different maneuvers to get something done. Whatever I was going to stick under there had to be something I was never going to use, ever, or at least once in a blue moon. Not sure what that was going to be as we live a very minimalist lifestyle. What does a girl put down there????
Light bulb moment kicks in after some time of deciding where to put winter gear. Great place to store items that will not be used on a regular basis, but how do you store winter gear under the bench?? Well……I happened to be wondering around a local store and found these Ziploc Space Bags. The cool thing about them is that they do not require a vacuum to take the air out of them. You can do it manually, which I did on the floor with my knees to really get the air out of them. They do not hold a lot so be easy on them and they are reusable, which is a huge plus.

I cannot describe how nice it is to have found these Ziploc Space Bags. They fit perfectly in the bench storage. They store flat. They do not require a vacuum. They are easy to use. They are reusable. Did I say how much I love these bags?! Hands down this is probably one of my better finds to help with storage in the Airstream. Yeah me!!!
Thanks for joining our awesome adventure,
Charlene
Don's Note: These things are GREAT. We had five (5) of these and "I" never ran out of winter clothing when we finally needed it. Char.... well she never thought we'd find a long winter again. But that is another story...