TIBS Is Off The Trail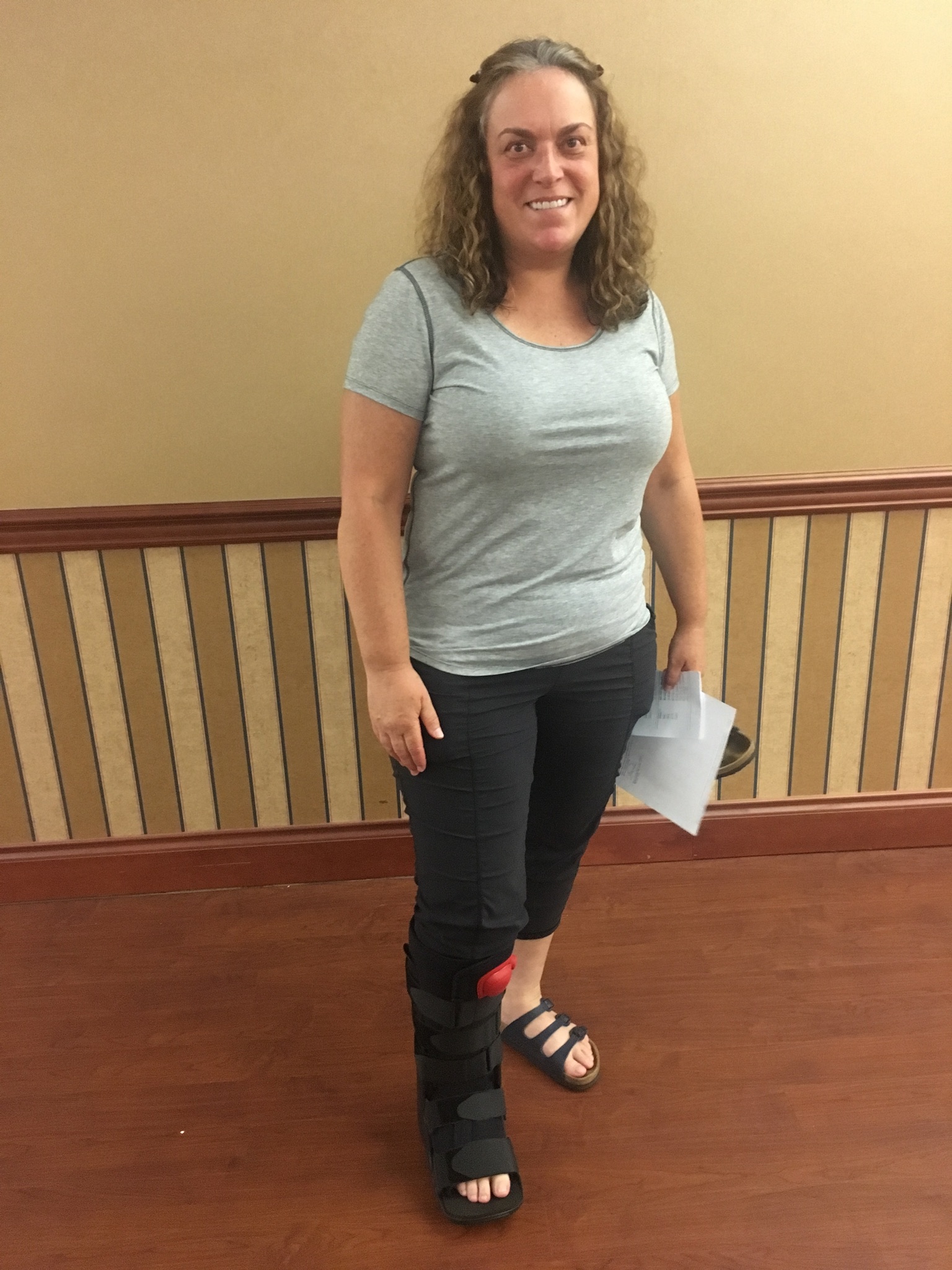 Rocksylvania claims another victim, this time it's Charlene.  Okay actually we were in New York almost in sight of Connecticut, but the ROCKS seem to go on and on and on…  Coming out of Fahnestock State Park Charlene's right foot really started to give her problems and the pain was near unbearable so we made the decision to take a zero around Fishkill, NY.  Charlene decided to seek the opinion of the local Urgent Care Center and their diagnosis was "maybe it's a sprain".  Maybe?  Are you kidding me?  We took a day's rest and the foot was feeling no better so the team made the call to grab a rental and head back to Jersey (funny, we have walked over 400 miles and we're only about a three-hour drive to home -for some reason Gilligan's Island theme just played in my head) and seek the opinion of a "more qualified" doctor.  Charlene headed off to Rothman Orthopedics and was given two weeks in an inflatable boot, x-rays and an MRI with a return date 2 weeks later for the results.  Well the results are in; Charlene has a fracture of the Cuboid Bone in her right foot. 
The boot stays on for another month and no weight bearing.  Best guess is we are done with this chapter… for now.  Having to live with her right now is BULL SH&T (lol)… she is in a foul mood.  Strange, Moses, the 80-year-old is still in one piece… go figure.  His words "We is done" and We have gained a lot of info to make next year's attempt easier".  2019 here we come.  Guess we'll leave this chapter open and start writing a new one.  Can anyone say BASECAMP?What was that Charlene? … "THIS IS BULL SHIT"!!!!